The 2022 Subaru Love Promise Customer and Community Commitment Award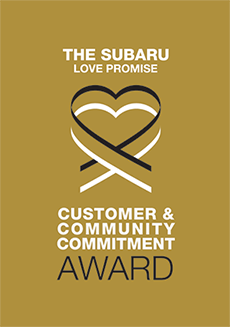 We've been nationally recognized for our dedication to our customers, our community, and the Subaru Love Promise.
We're honored to receive the 2022 Subaru Love Promise Customer and Community Commitment Award. This award nationally recognizes elite Subaru retailers who provide an exceptional customer experience at every interaction with Subaru. These retailers have also demonstrated an outstanding commitment to supporting passions and causes in their local communities in important areas such as the environment, community, health, education, and pets.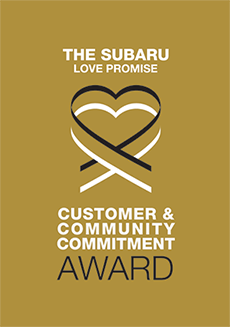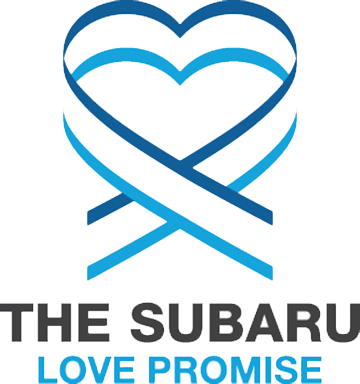 What is the Subaru Love Promise?
Subaru and our retailers believe in making the world a better place and the Subaru Love Promise is our vision of respecting all people. This is our commitment to show love and respect to our customers and to work to make a positive impact in the world.
How is Waikem Subaru dedicated locally to the Love Promise?
Waikem Subaru is committed to Love Promise through our many charitable donations. Our Dealer Principal is former United Way CEO of Year who sits on boards across the county that promote charity, health, welllness, education and environment. The community has been good to us for 75 years, charity is our way of saying thank you for letting us share in this great community.
Stark County Humane Society
Perry School District, Genoa Elementary School
Refuge of Hope Ministries
Love Promise Stories from Waikem Subaru
Subaru and Waikem Subaru believe in making a positive impact on the communities in which we live and work. We uphold that belief through our Love Promise Community Commitment. Every month, we select inspiring stories from customers and partners from around our area who strive to support our collective commitment and feature them here
Subaru Loves to Care with the Aultman Foundation - Sydney C
Waikem Subaru recently stopped by Aultman Hospital to donate blankets and craft kits for patients at Aultman Hospital undergoing cancer treatment. For several years, the dealership has given items to the cancer program, which helps patients stay comfortable and occupied during chemotherapy treatments. Kelly (pictured third to the left) is an 11-year cancer patient battling stage four breast cancer, and every year, she is grateful for the act of kindness that Waikem Subaru has shown. Thank you to the Waikem Subaru team for spreading warmth and hope with these amazing blankets and craft kits!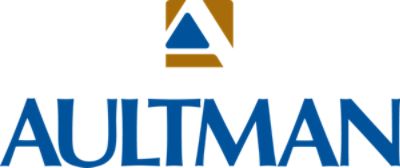 ---
Advocates for Animals! - Jackie G
On behalf of everyone at the Stark County Humane Society, we want to thank Waikem Subaru for going above and beyond for our non-profit organization. Without their help, we would not have the power to home the animals in our community. Every year, Waikem Subaru have welcomed us with open arms and hosted many pet adoption events through the year. All of the animals at the adoption events were able to find a forever home with the help of Waikem Subaru. But that's not all-- they raised over $17,000 from the Share the Love event! We were able to use the donation on medical supplies, utilities, food, and daily operations. We are extremely grateful for the helping hand from Waikem Subaru. We believe that Waikem Subaru is more than a dealer. They are true advocates for animals!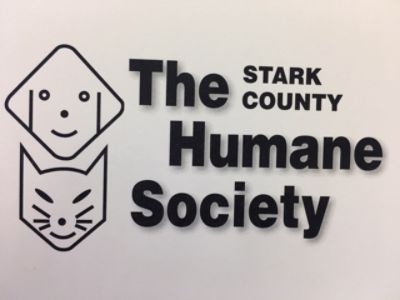 ---
Waikem Subaru Helping Perry - Rindi S
Grateful to David Waikem at Waikem Subaru and the local Stark County Auto Dealers for their $1,000 donation and Dave matching it for a total of $2,000! We appreciate the support! Waikem Subaru is also currently taking donations for the food pantry in their showroom for us. In addition, every new Subaru sold this month, Waikem and Subaru are donating $300 to a charity of your choice, including Perry Helping Perry!!!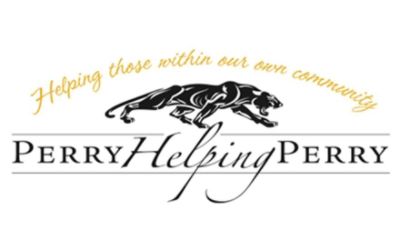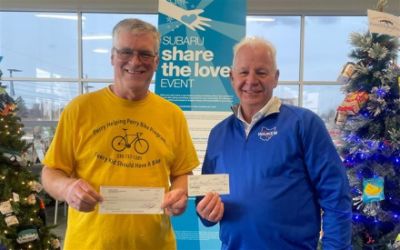 ---
Blankets of Hope - Kristie W
Blue skies don't always make for warm days, but the blue blankets from our friends at Waikem Subaru do! Our dinner guests will be very thankful to wrap themselves in your thoughtfulness. Not only that, but we are very grateful for Waikem Subaru's generous donation of $500. The thoughtfulness will go a long way, and everyone at Refuge of Hope Ministries will remember this moment forever. Thank you for spreading some warmth and love today!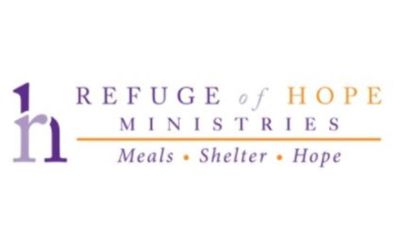 ---
A Remarkable Act of Kindness - Cathy C
At Cathy Cowgill Remarkable Flowers, we are forever grateful for Waikem Subaru's generous donation! With each donation to the Stark County Humane Society, we have given out a bouquet with a Froggy's car wash coupon compliments of Waikem Subaru. Waikem Subaru's kind donation has helped garner the attention of many kind donors, and we gave out a total of 250 bouquets and car wash coupons this year! At Cathy Cowgill Flowers, we thank Waikem Subaru and Waikem Auto Family for supporting our local cause!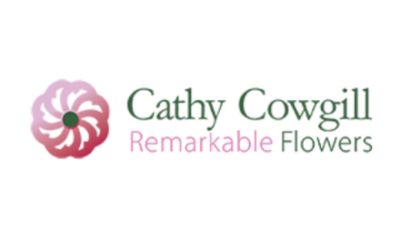 ---
Waikem Subaru's a Long Time Supporter - Rich L
Perry Athletics would like to thank Waikem Subaru for the generous donation to our athletic programs. Over the years, Waikem Subaru has been tremendous supporters of our schools and community. We support the businesses that support us so please stop over to Waikem Subaru for your next test drive.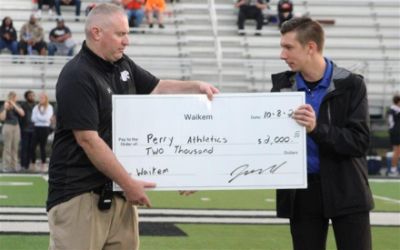 ---
Tail-Waggin Grateful! - Jackie G
We here at the Stark County Humane Society are truly "tail waggin" grateful for the continued support and kindness that Waikem Subaru! Their continued support and efforts have helped those less fortunate animals of Stark County! Over the past 12 months, Waikem Subaru has hosted 3 pet adoption events rescuing over 20 animals. In addition, Waikem Subaru has raised over $20,000 in donation. On behalf of myself, staff, and our furry friends, thank you to Waikem Subaru!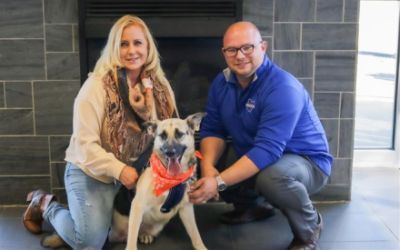 ---
Always there for me - Jeff R
I want to thank Waikem Subaru for supporting my American Heart Association Heart Walk team. Waikem Subaru sponsored my team and the staff at Waikem Subaru helped me raise nearly $2,000 for heart disease research. I couldn't be happier to work with Waikem Subaru, they have always stepped up in my time of need and I thank them once again for helping with these charitable efforts.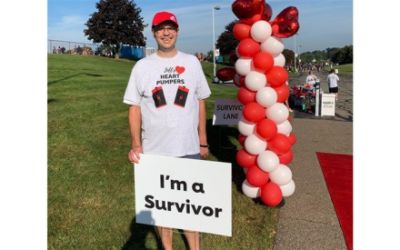 ---
Mandy's Story - Shetzi P
We would love to tell you about Mandy's story. Mandy was brought to the Stark County Humane Society (SCHS) because her family fell ill and was not able to care for her any longer. Mandy was very matted and miserable and wasn't able to see because her hair was covering her eyes. Upon our vet team's initial intake exam, they found that Mandy needed a routine dental and a few teeth that needed extracted. Her hair was so matted that we could not determine if she was spayed or not. Once under anesthesia our vet groomed and preformed a routine dental and extracted a few teeth. Mandy was also heartworm tested, current on all vaccinations and microchipped. Once she lost all of that matted hair she looked and felt like a new woman. The morning she became available for adoption she found her new forever home. We would like to Thank Waikem Subaru, and Waikem Auto Family for their continuous support in helping our homeless animals in the community.
---
Al's Story - Shetzi P
We would like to tell you about Al's Story. Al was brought to the Stark County Humane Society (SCHS) at the beginning of September as a stray from the NW side of Canton. When he came to us, he was very sick with a Upper Respiratory Infection (URI), our medical team started Al on medication. Al appeared to be responding to the treatment for the URI. Unfortunately, his right eye started to get inflamed and wasn't getting any better with treatment. Al's eye was still agitating him. So, our veterinarian decided to remove his right eye since it wasn't showing any improvement. We made sure Al was given all of his vaccinations, neutered and microchipped. With some healing and lots of love his right eye healed nicely. When he was ready for adoption everyone is so excited to see him ready to find his new forever home. This handsome fella was adopted on October 16th, 2020 to a wonderful family. Since Al's adoption he has adjusted well to his forever family and is living his best life. On behave of our furry friends here at the Stark County Humane Society, we would like to Thank Waikem Subaru and the Waikem Auto Family for their continuous support!!!!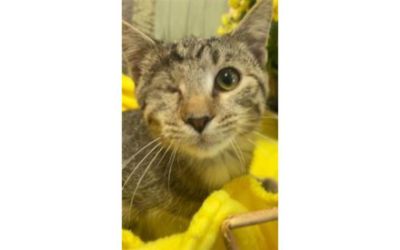 ---