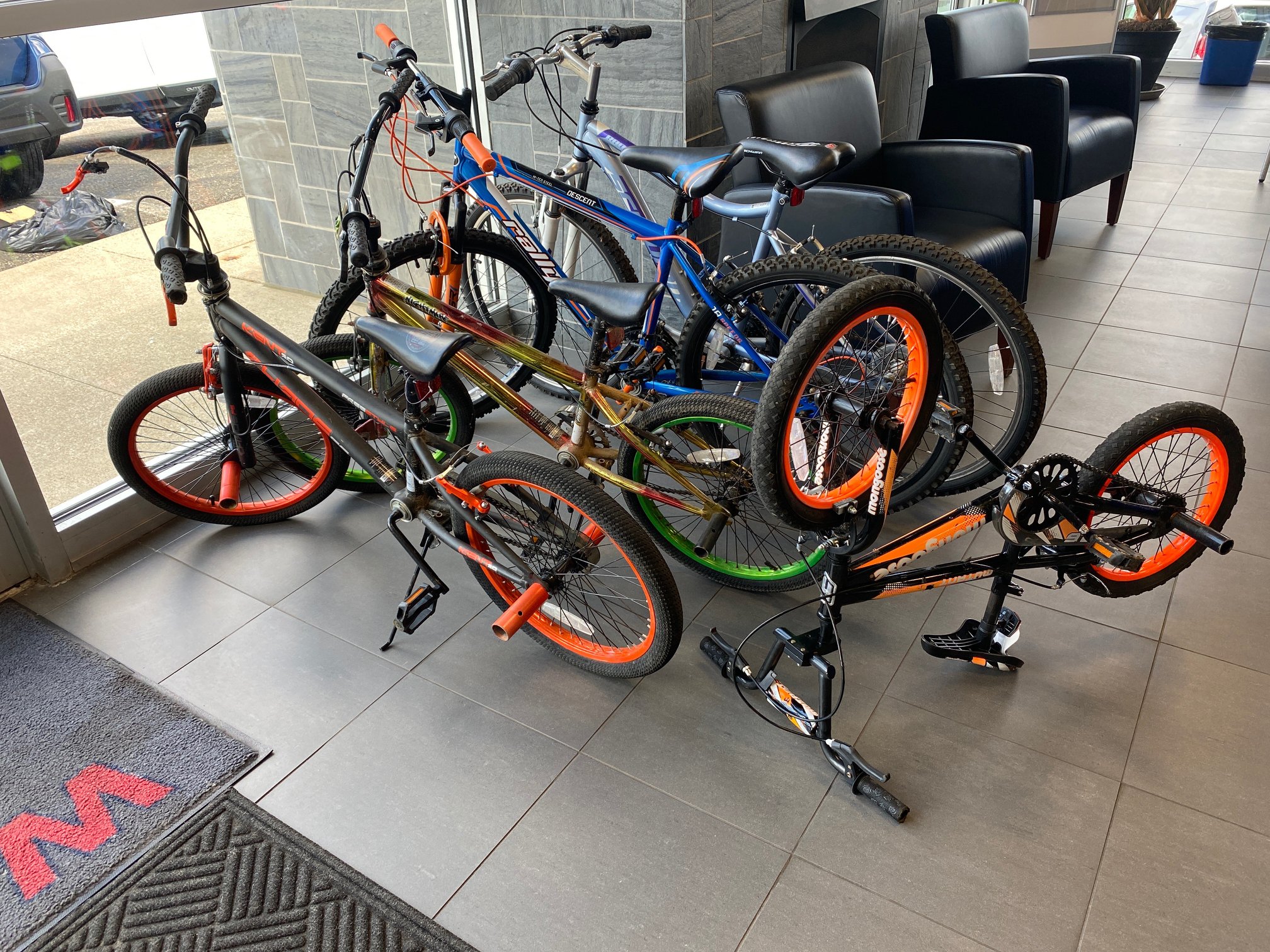 Waikem Subaru is honored to be the official drop-off spot for Perry Helping Perry's bike donation program.
This wonderful charitable endeavor provides bikes to both adults and children in our community. Bikes are given to people who need one but cannot afford one.
You can donate a new or used bike any time Waikem Subaru is open! Even if it needs light repairs, PHP will clean the bike and make light repairs!
"Bikes are so important when it comes to fitness and transportation, so we are proud to be the official drop-off location for this bike program," said Craig Waikem, finance manager at Waikem Subaru and Perry Helping Perry Board Member. "If you have a bike you're not using or if you can afford to donate a bike to someone in need, we'd love to have it!"
Throughout the year Waikem Subaru works with Perry Helping Perry on many different projects. We have provided food to the Perry Helping Perry Food Pantry and even helped PHP secure two of its largest donations ever during our Share the Love program in November and December.
If you don't have a bike to drop off, PHP also accepts monetary donations online. Learn more here
Learn more about all of Perry Helping Perry's charitable projects!
Perry Helping Perry and Waikem Subaru were recently featured on FOX 8 News, watch here!
Thanks to everyone who helps our Love Promise commitment with Perry Helping Perry!