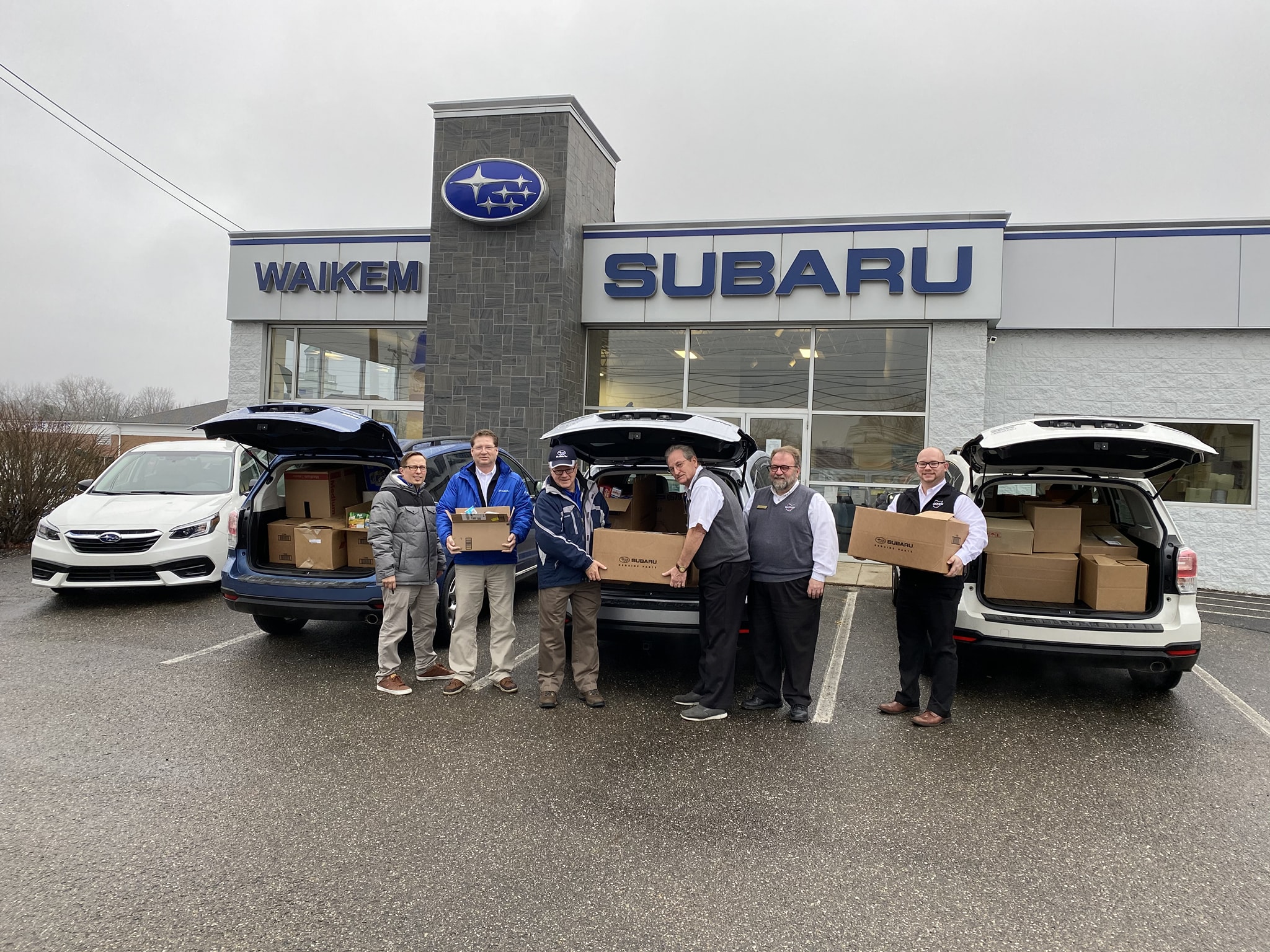 This is the result of our
Share the Love Event
. In November and December, Waikem Subaru held a donation drive for Perry Helping Perry in our
Massillon car dealership
. We asked customers and our employees to donate non-perishable items to the PHP food pantry.
Perry Helping Perry helps feed 75 families a month on average.
"Again, our customers and employees went above and beyond," said Craig Waikem, finance manager at Waikem Subaru and third generation Waikem family member. "We challenged ourselves to fill the showroom with non-perishable items, and the response was far greater than we ever expected!"
Craig Waikem is also a board member for Perry Helping Perry.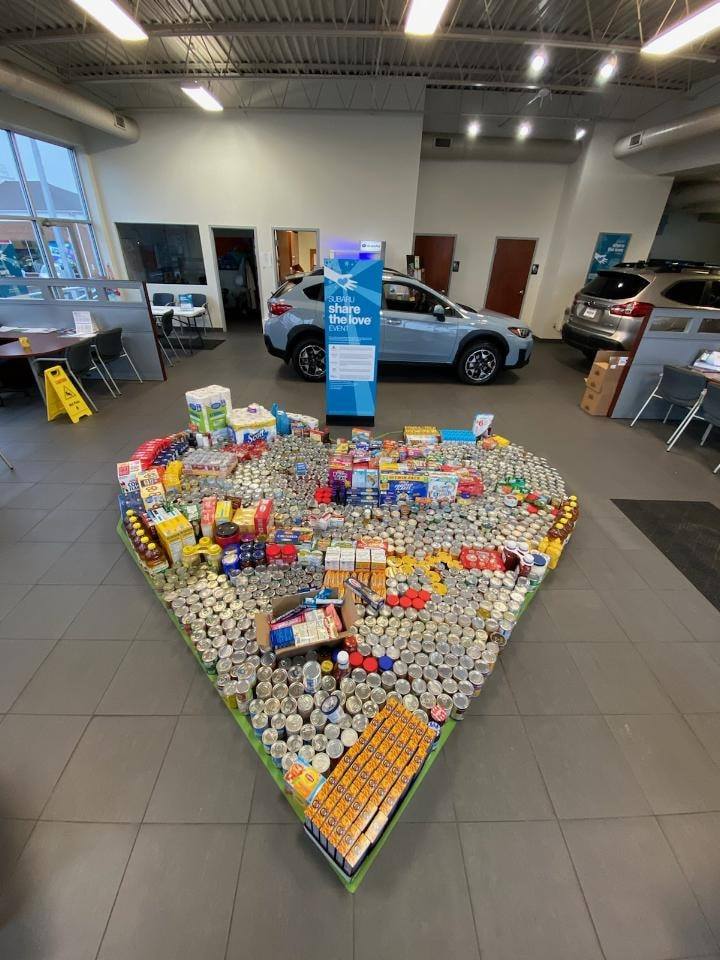 Along with the food drive, the holiday season is also the
Subaru Share the Love Event
. $300 was donated to Perry Helping Perry when customers leased or purchased a new Subaru. This year, $22,000 will be donated to Perry Helping Perry!
Perry Helping Perry is a community-based organization that exists to provide needed support for Perry residents. Their mission is to come together as a community joining church, school, civic groups and area businesses to pull resources to help feed and clothe Perry residents in need. To share our knowledge and skills with each other, making Perry the place to live and raise a family.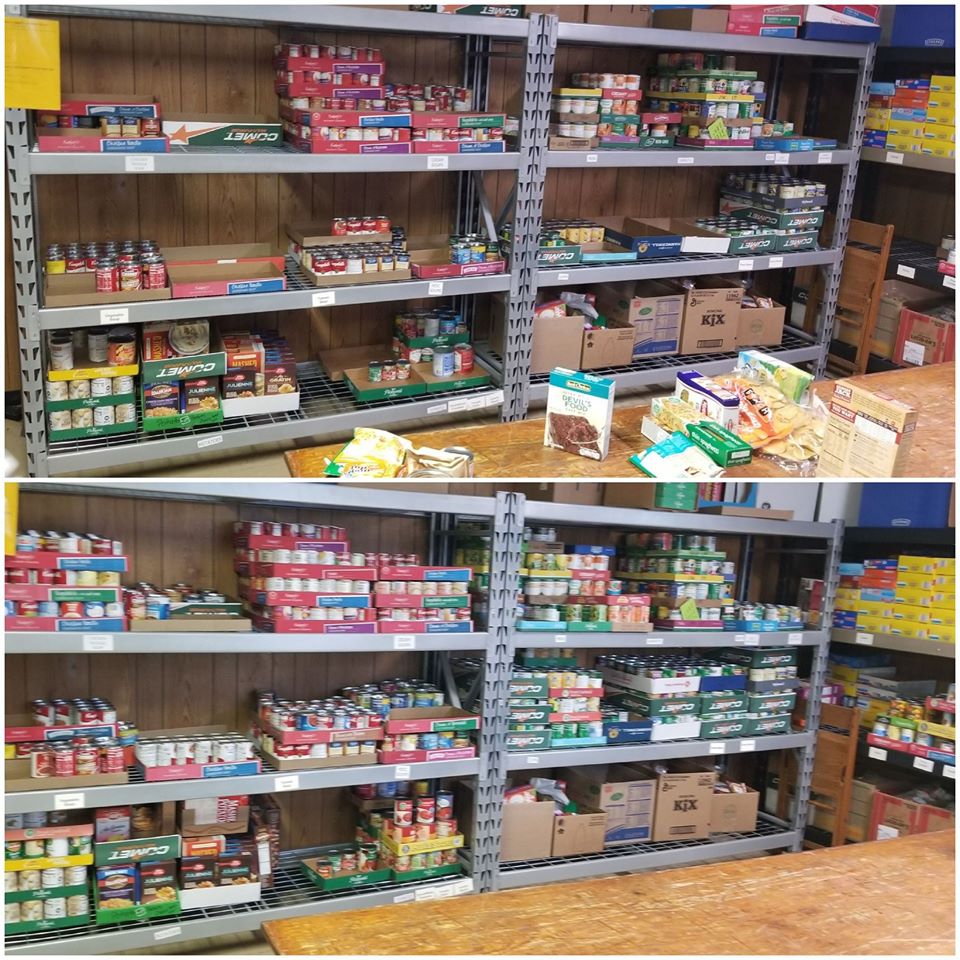 "We can't thank everyone enough," Craig Waikem said. "We are truly blessed to have such wonderful customers and employees who answer the call and go above and beyond every time we ask them to contribute to the causes important to Subaru and my family."
We also hold recycling events all year long and support many other great local charities.
Waikem Subaru is a new car dealership in Massillon, OH
near
Canton, OH
. We are Stark County's only new Subaru dealership. Waikem Subaru has been in the community for more than 75 years and makes it easy to buy or lease a new Subaru with an innovative website, affordable prices and near perfect review scores on both Facebook and Google.

Again, thank you to everyone who contributed to this or any of our service projects this year. We look forward to another wonderful year in 2020!
Perry Helping Perry always seeks volunteers and donations for year-round programs like the food pantry, clothes closet, Christmas giveaway, snack sack and backpack campaign.
Learn more here.