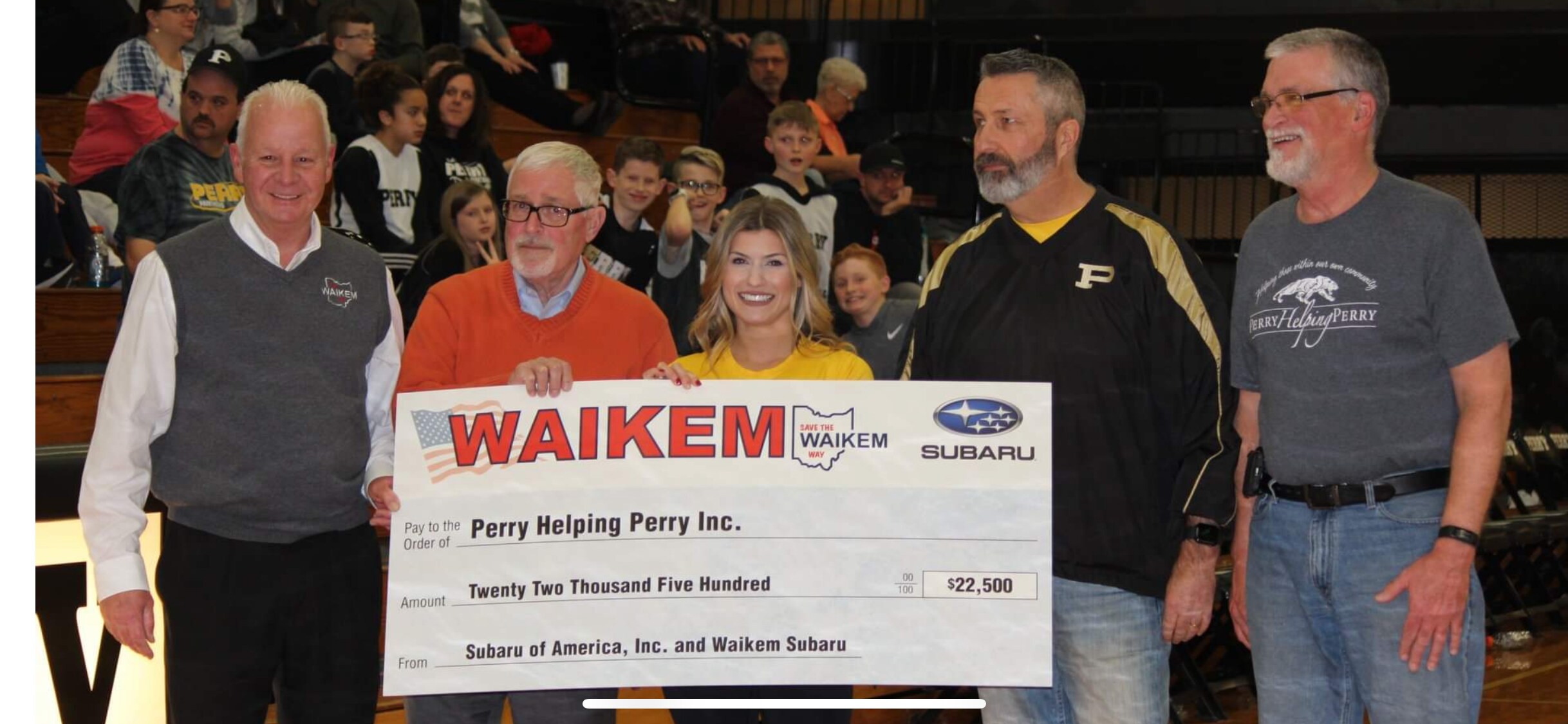 Waikem Subaru was honored to present Perry Helping Perry with our Share the Love Donation. Subaru was honored at halftime of a Perry High School v. Canton Central Catholic High School basketball game.
Subaru Share the Love runs November through the end of the December. Subaru donates up to $300 to every new Subaru leased or purchased during that time frame.
Perry Helping Perry is a community-based organization that exists to provide needed support for Perry residents. Their mission is to come together as a community joining church, school, civic groups and area businesses to pull resources to help feed and clothe Perry residents in need. To share our knowledge and skills with each other, making Perry the place to live and raise a family.
On average, Perry Helping Perry feeds about 75 families per month.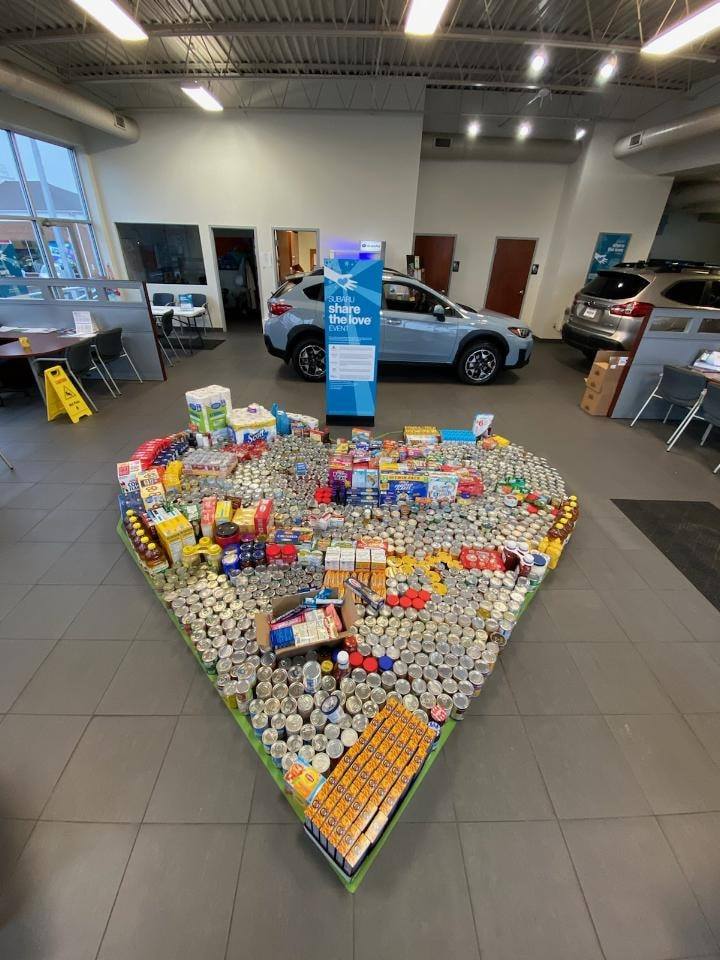 Waikem Subaru also held a food drive in showroom for Perry Helping Perry during the holiday season. Our customers and employees went above and beyond again. We donated 1,725 items for Perry Helping Perry's food pantry.
Other Love Promise efforts in 2019 included donations and fundraising events for Second Chance for Animals dog and cat rescues, Stark Parks, Perry Local Schools, Aultman Foundation, Aultman Cancer Center and more!
We also hold recycling events all year long and support many other great local charities.
Waikem Subaru is a new car dealership in Massillon, OH near Canton, OH. We are Stark County's only new Subaru dealership. Waikem Subaru has been in the community for more than 75 years and makes it easy to buy or lease a new Subaru with an innovative website, affordable prices and near perfect review scores on both Facebook and Google.
We look forward to another successful year of service in 2020. If you're interested in helping us improve the community this year, please follow our Facebook page and keep an eye on our blog and Love Promise page for updates.