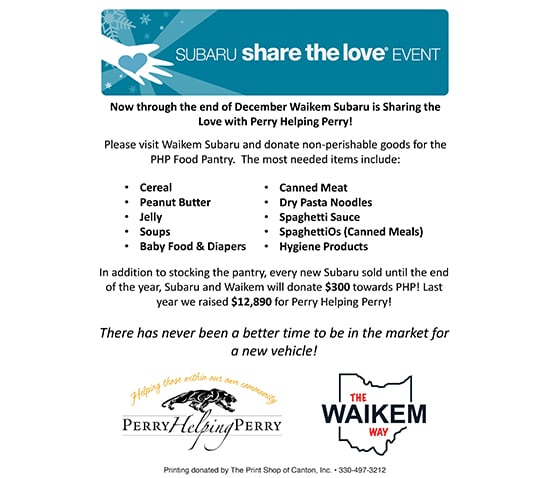 Waikem Subaru
continues to define "The Waikem Way" with their annual Share the Love program. Waikem Subaru is once again partnering with Perry Helping Perry for Subaru Share the Love, the biggest fundraiser of the year at Waikem Subaru.
During Share the Love, up to $300 is donated by Subaru when you buy or lease a new Subaru. This includes Perry Helping Perry, a local, community-based organization that helps feed and clothe those in need.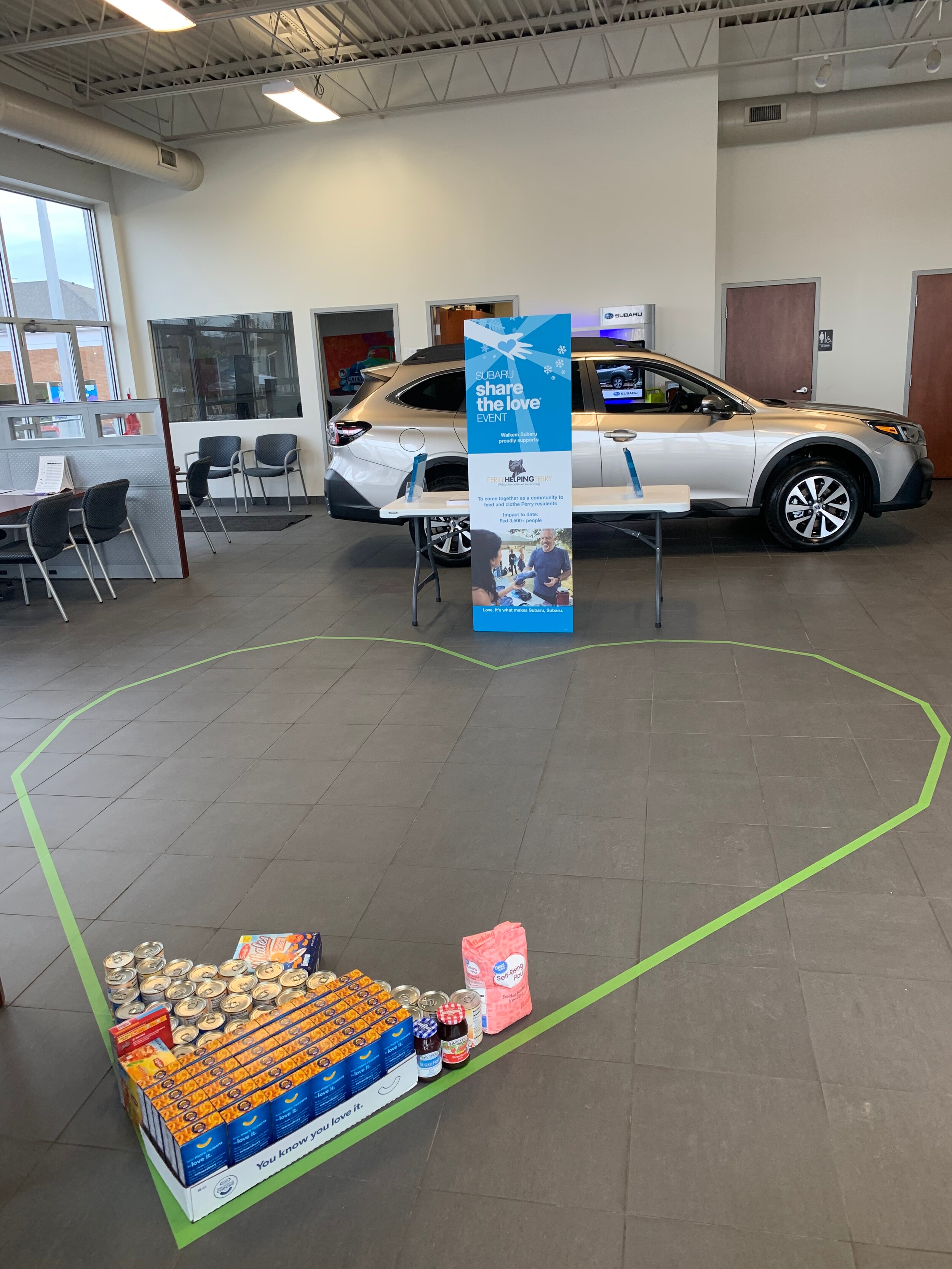 The donation is just one part of
Subaru Share the Love
. We are also holding a food drive now through the end of the year at Waikem Subaru. A giant heart sits in the middle of the showroom, and we hope to fill it with non-perishable items that will fill Perry Helping Perry's Food Pantry.
Items we ask the public to donate include – cereal, peanut button, canned meats, dry pasta, soups, baby food and diapers, and hygiene products.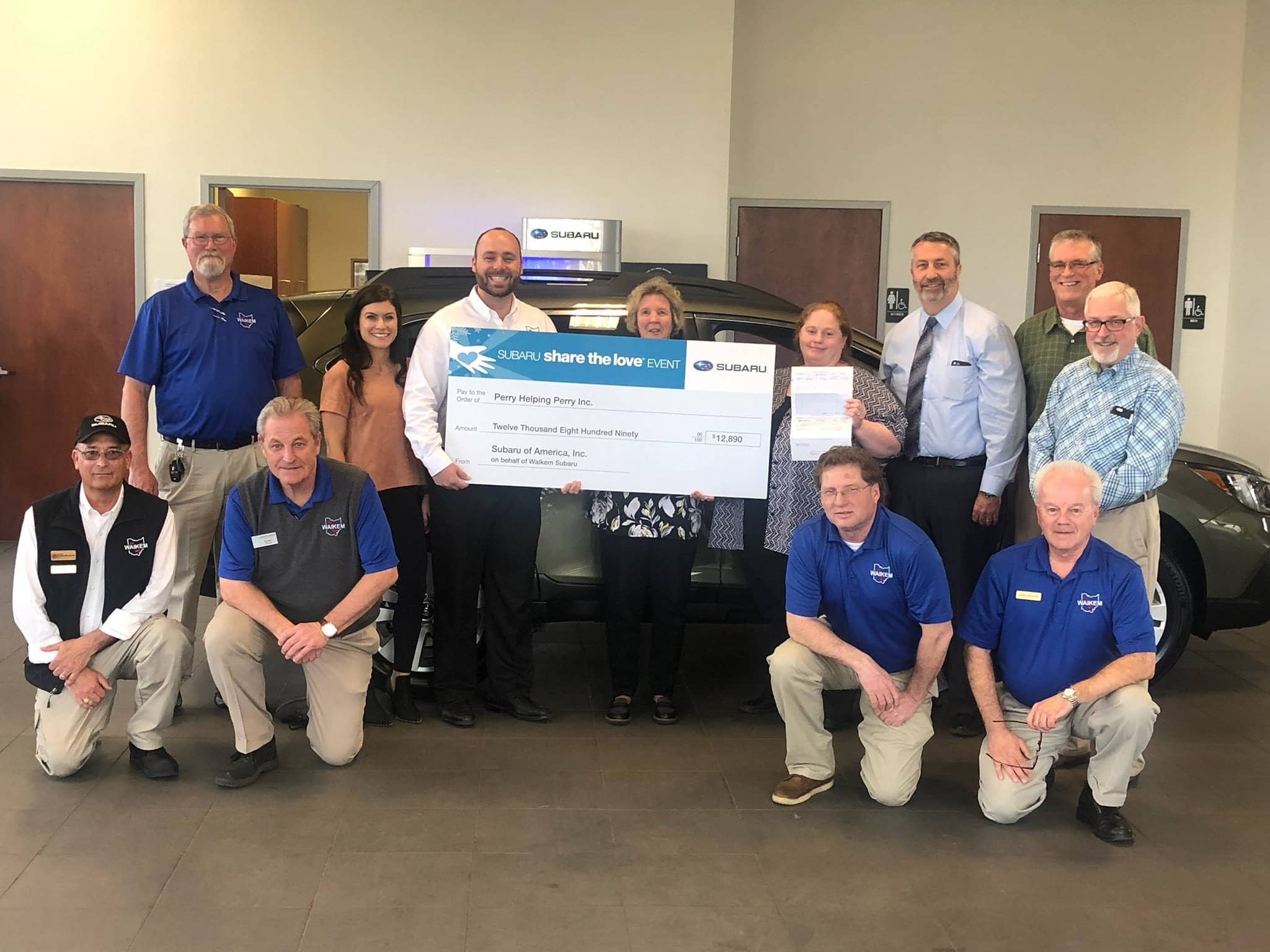 Last year, Waikem Subaru was proud to
donate $12,890 to Perry Helping Perry
– it's largest single donation in history! With your help, we hope to break previous records. And with your help, we can fill our showroom with food, toiletries, baby needs and other items PHP needs for its Food Pantry!
Helping out those in need is the Waikem Way! Waikem believes in giving back to the community that gives us so much support. Perry Helping Perry is just one of many charities and organizations we support every year.
Other partners include local animal rescues, the Aultman Cancer Center, Massillon Baseball, Jackson Baseball, Perry Rotary, the SAM Center, Stark Parks, the Stark County Library and many more!