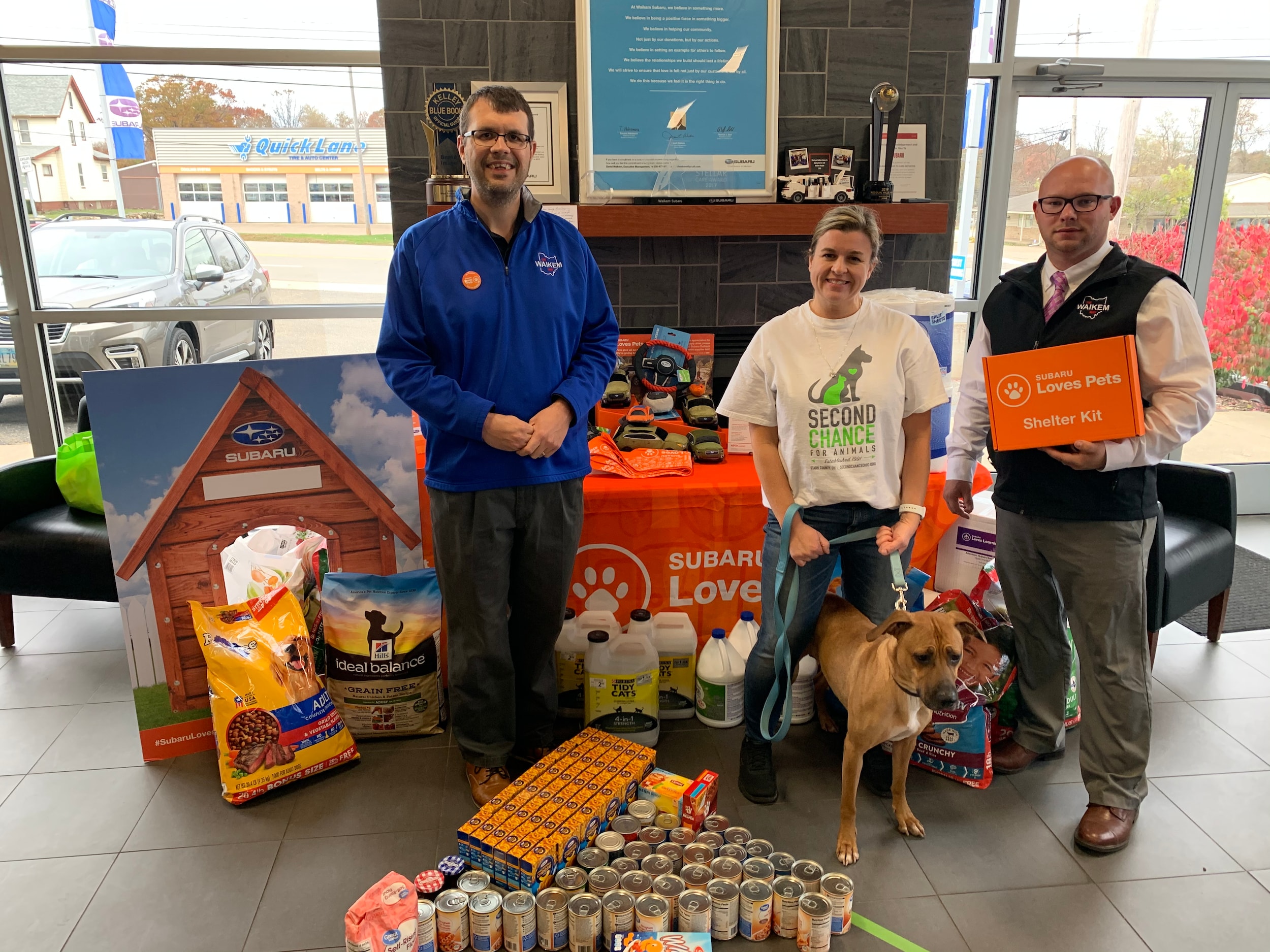 In October, customers visited our
Massillon showroom
and donated items to Second Chance for Animals.
Second Chance for Animals is a local, volunteer-based no-euthanization animal rescue and adoption organization. These donations help the rescue volunteers take care of the pets as they work to find them homes.
Our Subaru dealership was once again filled with items like dog food, cat litter, pet toys, cleaning supplies and even monetary donations!
We once again welcomed Second Chance for Animals into the showroom for a special Saturday event as well. Dogs and cats filled our showroom as customers applied for adoption and met the animals looking for their forever home.
We once again thank the community for another wonderful
Subaru Love Promise Event
. Every year we ask the public to help those in need, and you go above and beyond on the call of duty.
Other charities we work at Waikem Subaru include Aultman Foundation, Aultman Cancer Center, Stark Parks, local schools, Perry Helping Perry and more!
Helping those in need, now that's the Waikem Way!