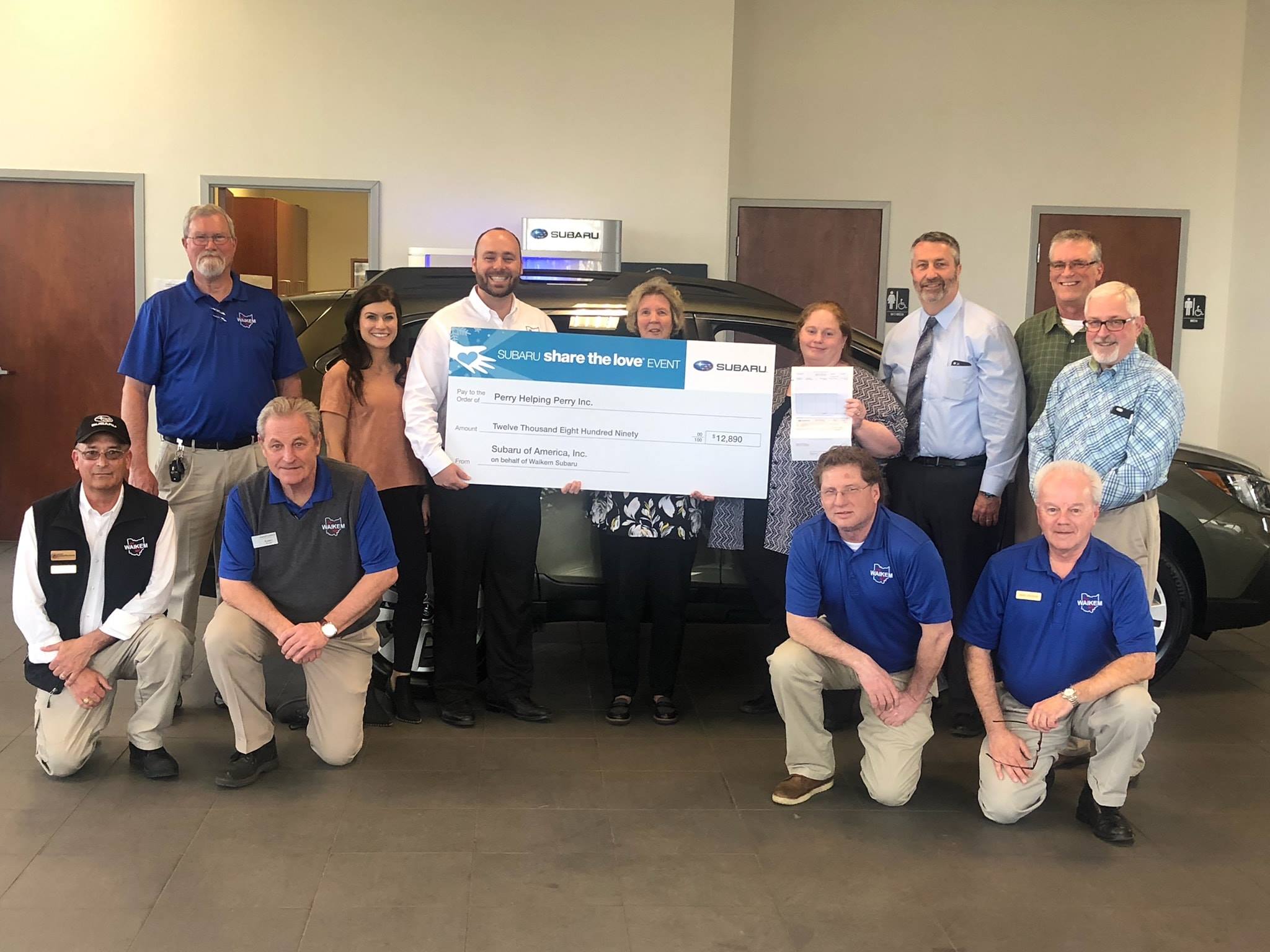 Waikem Subaru donated $12,890 to Perry Helping Perry from the Subaru Share the Love Event.
Subaru Share the Love is our largest fundraiser of the year. In December, $250 is donated by Subaru every time someone buys a new Subaru.
Perry Helping Perry is an organization that Waikem is honored to support. Their mission is "to come together as a community joining church, school, civic groups and area businesses to pull our resources to help feed and clothe Perry residents in need. To share our knowledge and skills with each other, making Perry the place to live and raise a family."
Perry Helping Perry programs include:
Food Pantry that provides non-perishable food and toiletries

Sack Snacks that provide weekend snacks for school age children to make sure they get enough food on weekends

Clothes closet to help cloth our neighbors in need

Bikes for kids

Christmas giveaway

Backup and school supply donations to those in need
Along with the monetary donation, Waikem Subaru also held a food drive in December that helped stock Perry Helping Perry's food pantry.
Perry Helping is always seeking volunteers and donations. Learn more about Perry Helping Perry online
We thank everyone who helped make this donation possible. With the support of Subaru and our community, we are working to improve the lives of our neighbors here in Perry Township. We say it every time we hold donation: thank you for exceeding our expectations. You've done it again. This is another example of why the word love is so important to everything we do here at Waikem Subaru!