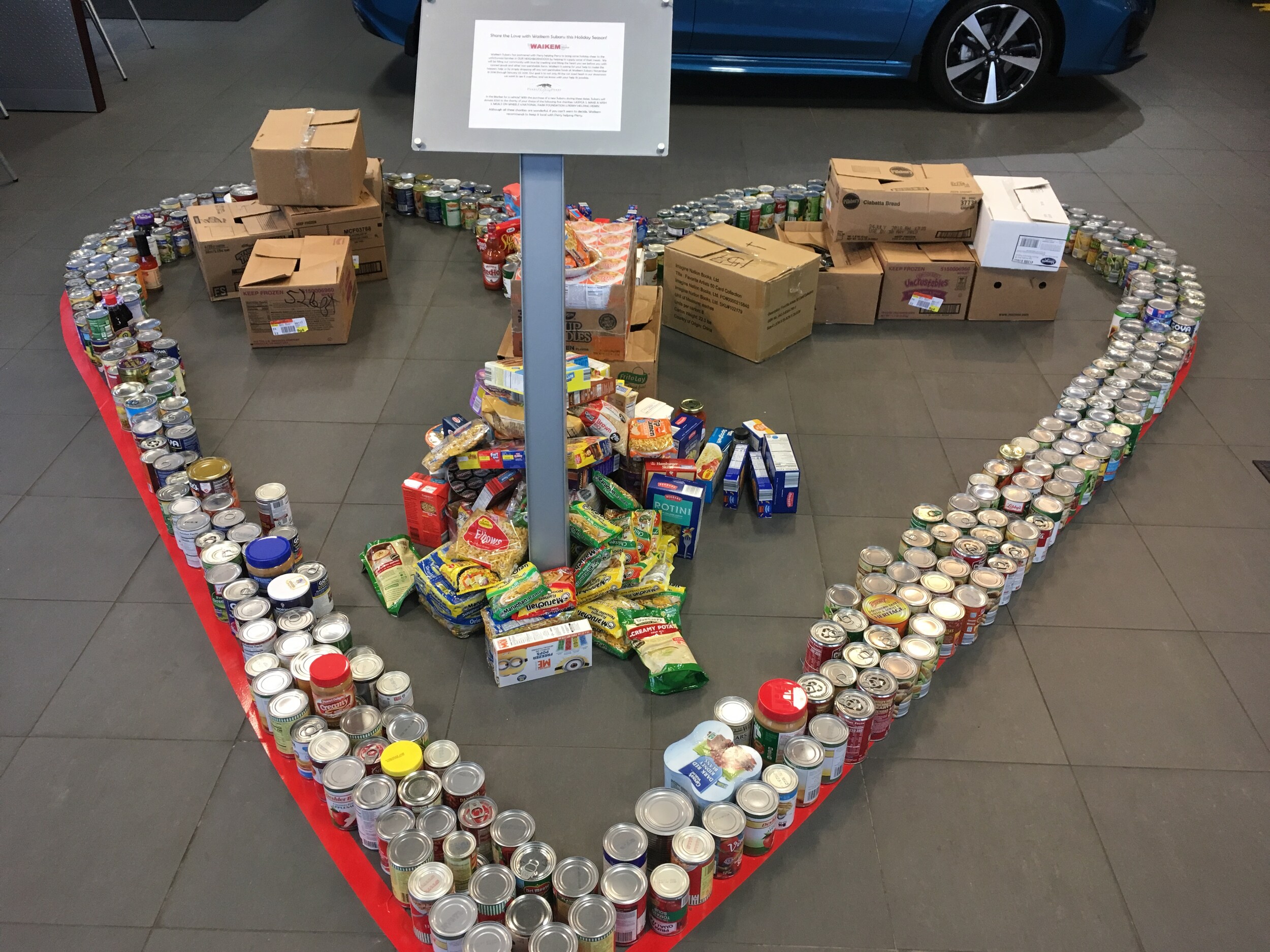 Items to donate include:
Canned fruit and vegetables
Dry Pasta
Pasta Sauce
Hamburger Helper
Boxed Dinners
Cereal
Oatmeal
Sugar
Flour
Boxed macaroni and cheese
Baby Food
Formula
Diapers
Hygiene Products

Plus during the Subaru Share the Love Event, Subaru will donate $250 to charity for every new Subaru purchased now through Jan. 2! Charities include Perry Helping Perry (our local partner for Share the Love). National charities include Meals on Wheels, National Parks Foundation, Make A Wish and the ASPCA.
Perry Helping Perry is a great local charity whose mission is to come together as a community joining church, school, civic groups and area businesses to pull our resources to help feed and clothe Perry residents in need. To share our knowledge and skills with each other, making Perry the place to live and raise a family.
Our customers always do a tremendous job supporting our charities, and we know that everyone will once again go above and beyond the cause for Subaru Share the Love. The staff at Waikem Subaru thanks everyone for their support!