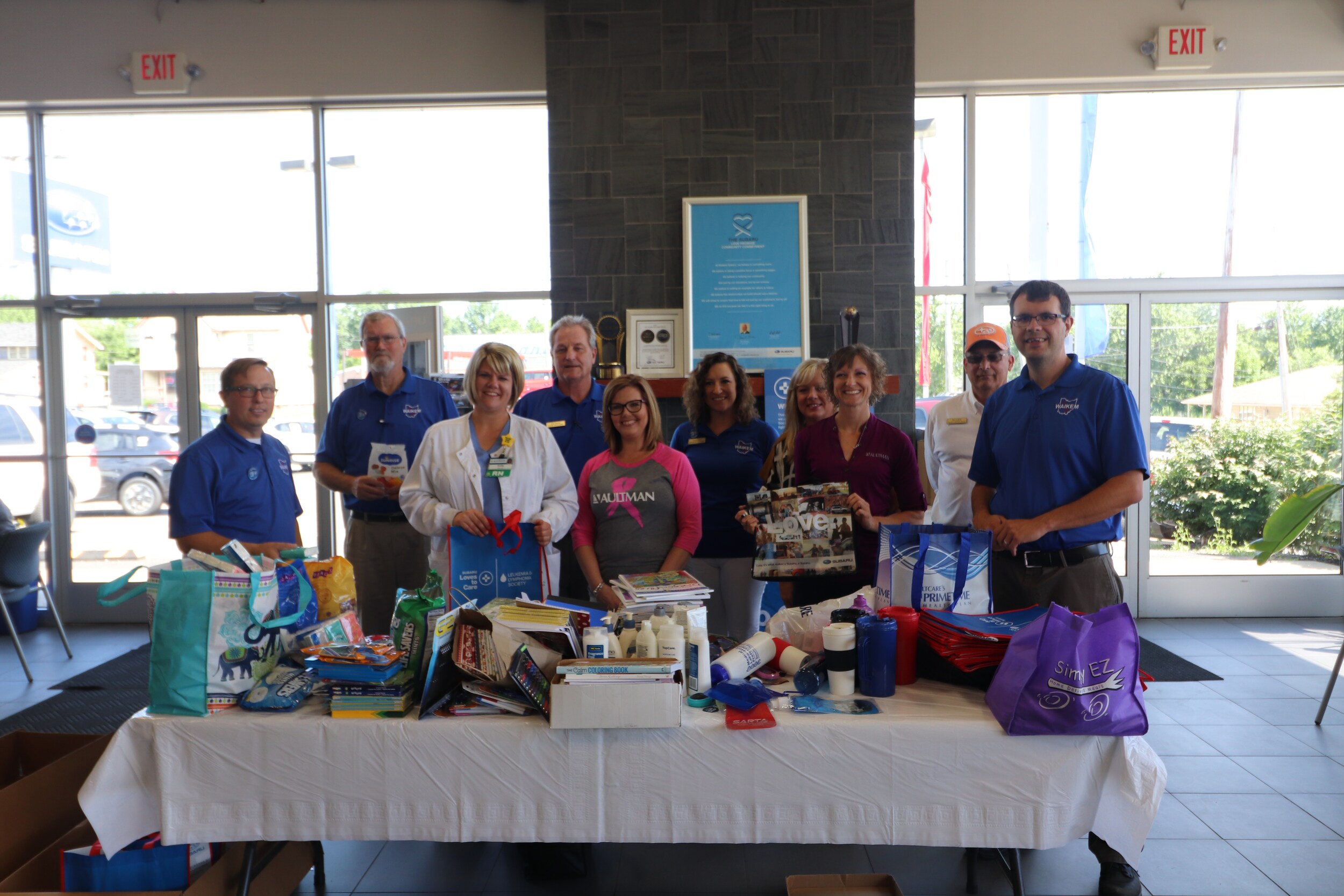 Waikem Subaru built 61 comfort kits and delivered them to cancer patients at the Aultman Cancer Center this month.
This was part of June's Subaru Loves to Care Event. We partnered with the Aultman Foundation and the Aultman Cancer Center and asked the public to donate items for these comfort kits. Kits were filled with items such as water bottles, tissues, lotion, adult coloring books, pens and pencils, markers, candy and notepads.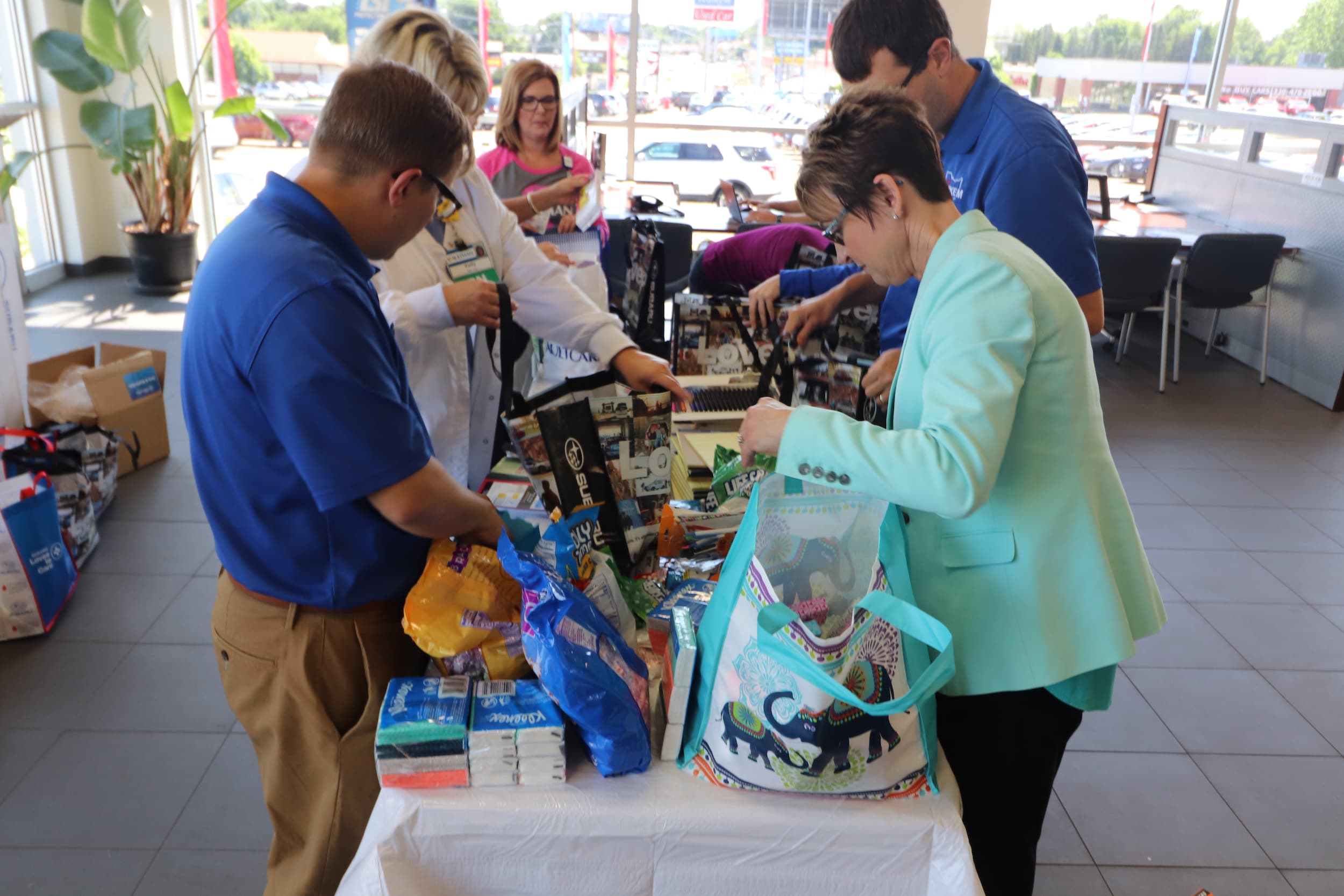 Along with the kits, Waikem Subaru also donated more than 80 blankets to patients at the Aultman Cancer Center.
"We cannot thank the public enough for their generosity," said Adrian Waikem, used car manager at Waikem Subaru and third generation Waikem Family member. "Every time we ask for your help in brightening someone's day, whether it be cancer patients, animals, children or those less fortunate in our community, you exceed our expectations."
Subaru Loves to Care is one of five causes in the Subaru Loves Promise program. Subaru is committed to improving the lives of those around us with actions and donations that set and example for others to follow.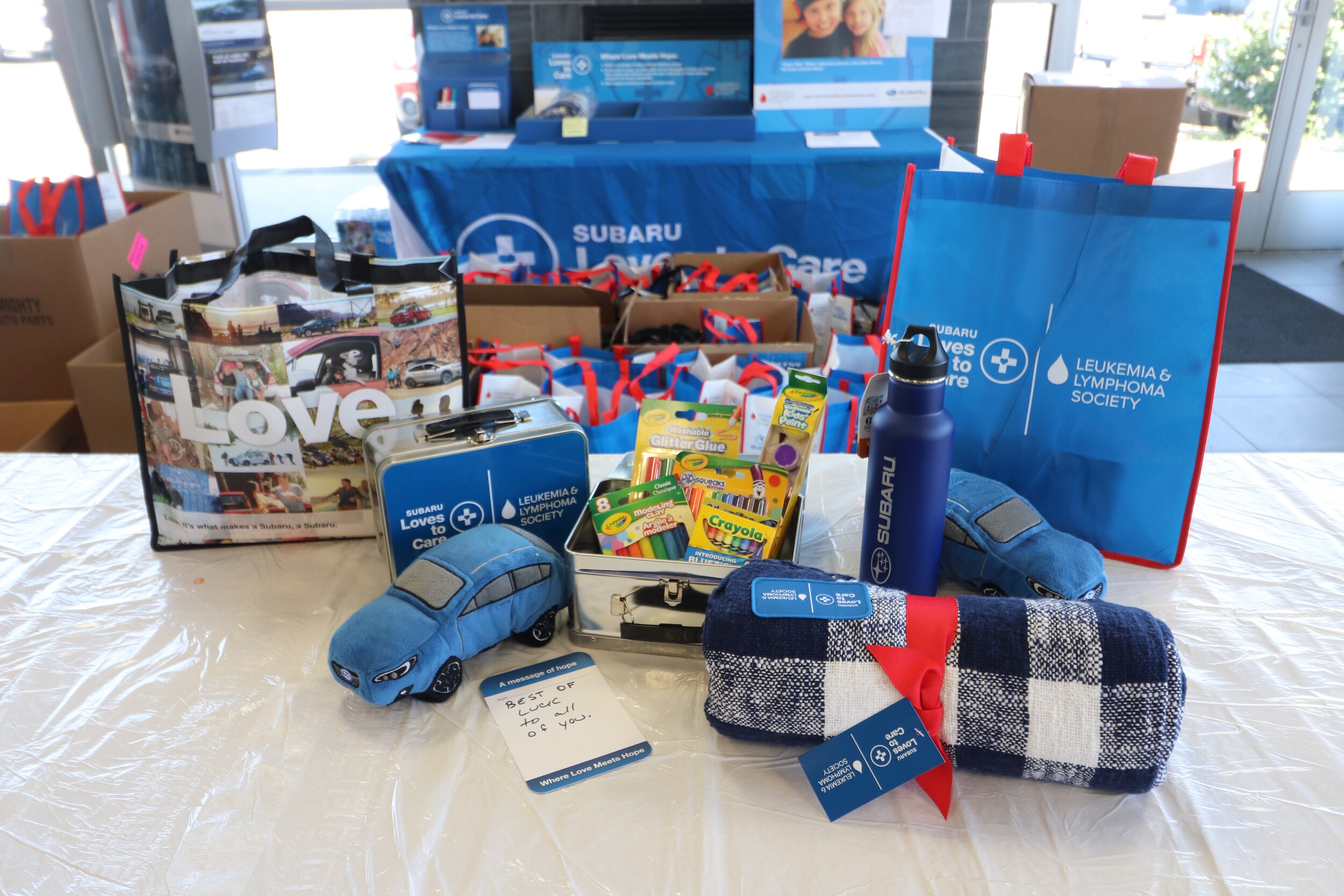 "We just want to thank the Waikem family and the staff at Waikem Subaru," said Lisa Zellers with the Aultman Foundation. "They did a great job of reaching out to the community and asking for donors so we could build these great comfort care kits for our cancer patients."
The Waikem family also thanks the Aultman Foundation for their excellent partnership during this donation drive. We also must thank Pam Cook and Kenny Roda of WHBC, and Dan Stansbury of WRQK for promoting this event on the radio.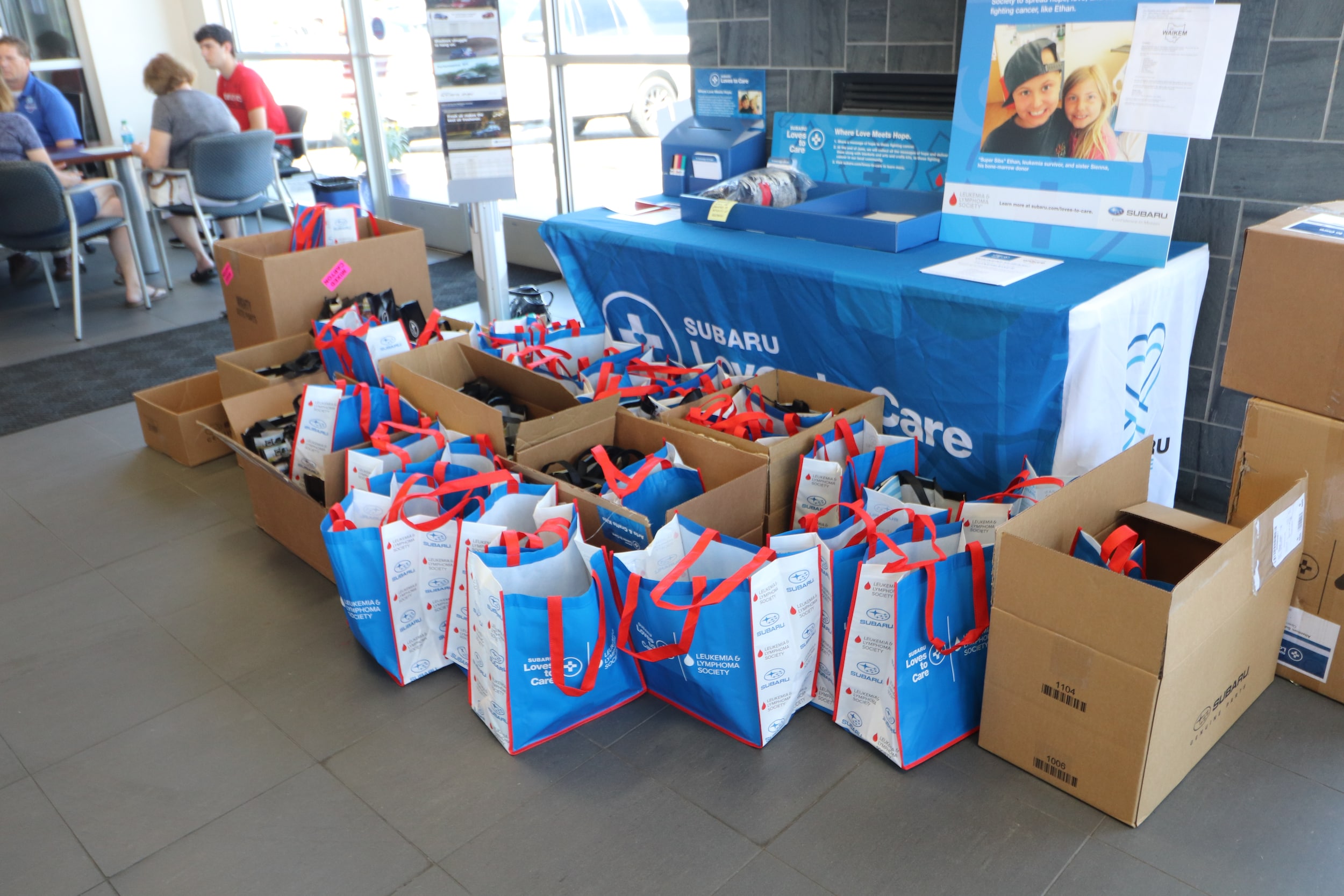 Along with Subaru Loves to Care, we also host events each year for pets, the environment, education and the less fortunate. Our other charitable partners include Perry Helping Perry, Second Chance for Animals, the Stark County Humane Society, Stark Parks, Tuslaw Local Schools, Perry Local Schools, North Canton City Schools, Jackson Local Schools, St. Joan of Arc School and Canton Central Catholic.
Again, the Waikem Family and all the staff at Waikem Subaru thanks everyone for their contribution to another successful donation drive.