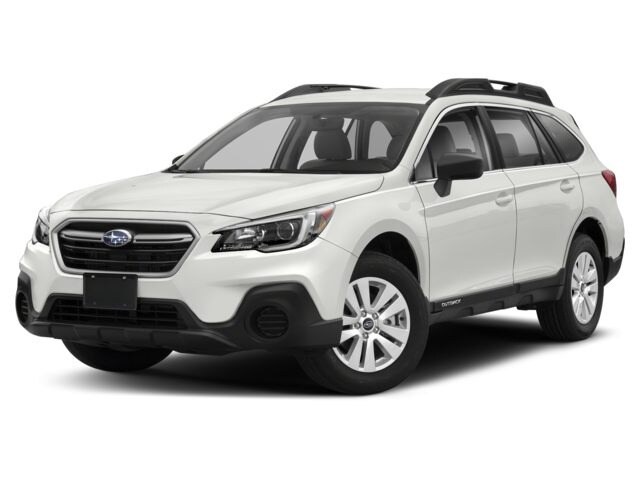 The
2018 Subaru Outback
is upgraded both inside and out. This year's model gets updated technology, all new style, and enhancements that make the daily commute more comfortable. The Outback remains the unquestioned leader in regards to safety, and you'll have a hard time finding any vehicle better than the Outback. Waikem Subaru has a great selection of the new Outbacks, and we're excited to show them to you today.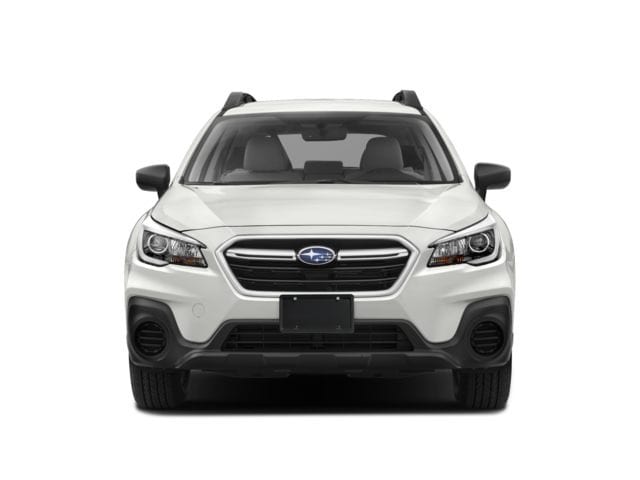 Upgraded Style
The
Outback
is a beautiful vehicle with design improvements for the new year. It has a wider, lower grille and new bumper design. The C-shaped headlights are gorgeous, and the new front cladding is designed for protection from mud and stones during your next off road adventure.
The Outback also comes with brand new 17 or 18-inch alloy wheels.
Inside the new Outback has premium materials and a redesigned center console. An 8-inch display screen makes it easier to access all your entertainment.
The
Premium
and higher trims feature genuine stitching detail on the dashboard, while Limited and Touring models also add stitching detail to the seats and door panels along with high-gloss black trim and silver-color bezels for various controls. A new Titanium Gray interior is now available, in addition to Slate Black and Warm Ivory, and the new steering wheel has a more luxurious look and feel.
Enhanced Ride Quality
Subaru
re-tuned the dampers, steering and brake systems on the new Outback. You'll notice a smoother ride with a more direct feel and a more enjoyable ride experience. Electric Power Steering yields a smoother, more linear response to driver input.
The
new Outback
is also quieter with a short pitch chain on the Linertronic CVT. Exterior mirrors are reshaped to reduce wind noise, and new sound-insulating glass makes the seat area quieter.
Unseen improvements make the air conditioning system cool the cabin quicker. The temperature control setting is easier to use. Even the clock is redesigned so it's easier to read. If there was something to improve, Subaru found it and made it better.
New Apple CarPlay, Android Auto and Voice Recognition
This is the first Subaru Outback offered with Apple CarPlay and Android Auto.
Apple CarPlay and Android Auto connect your phone and car like never before. It lays out your apps in the same design as your phone. You can make and receive hands-free calls, send texts or have text messages read over the speakers. You can also access apps like Maps, Podcasts, Audiobooks, Skype, Pandora, Spotify, Stitcher, Tunein and others.
Voice Recognition has been added to the 2018 Subaru Outback that makes it easy to use your Apple Siri system and OK Google voice commands.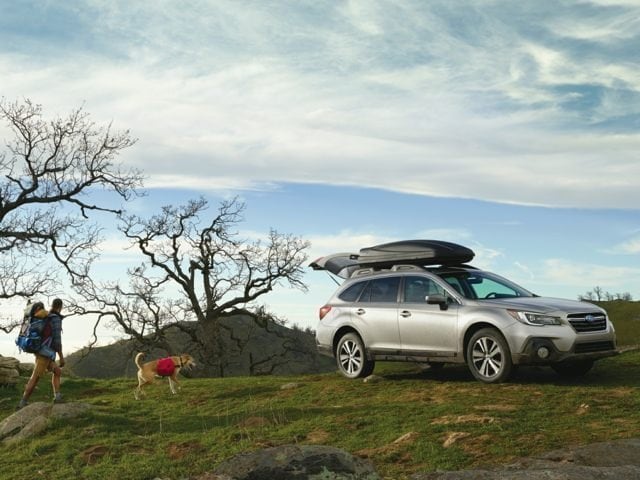 Built for Safety and Adventure
The Outback is an engineering marvel with unmatched safety. Of course it starts with the standard Symmetrical All Wheel Drive. There's nothing safer than a Subaru, and in ice and snow, you'll have no problem getting where you need to go. Subaru vehicles are constantly voted the best bad weather vehicles, and in this climate, you'll really love driving a Subaru.
Even with the standard all wheel drive, the Subaru Outback still gets 32 highway miles per gallon.
8.7-inches of ground clearance makes it easy to take the Outback off road for a camping, hiking, or kayaking adventure.
A backup camera is standard. New for 2018, when reversing, the guidelines displayed on the screen move in sync with the steering to provide more accurate vehicle positioning.

Subaru EyeSight
The Outback has optional
Subaru Eyesight
, one of the best safety technologies on the road today. Cameras are mounted above the rearview mirror that monitor traffic and react to conditions even before you do.
If it senses danger or a collision, Subaru EyeSight will alert you through audible chimes and visible warning lights. Eyesight can also apply the brakes automatically, optimize your cruise control, and warn you if you sway out of your lane.
Automatic reverse braking means if you're traveling in reverse, and the Outback anticipates a collision, the vehicle will automatically engage the brakes and help prevent an accident.
Upgrade to the Subaru Starlink Safety and Security Connected Services to get automatic collision notifications. It will alert an advisor in the event of an emergency, plus you'll get enhanced roadside assistance.
With Starlink Safety Plus and Security, you'll also have the ability to lock or unlock your doors from your smartphone.
Subaru Love Promise
Subaru
is one of the most ethical and caring companies in the world.
Subarus are built in a zero landfill auto plant that avoids sending any waste to a landfill.
Subaru is the only U.S. auto plant to become a Backyard Wildlife Habitat by the National Wildlife Federation. The plant is home to the American Bald Eagle, the Great Blue Heron, coyote, deer, horned owl, rabbit, beaver, muskrat, egret, vulture, hawk and more.
Locally, Waikem Subaru proudly partners with Perry Helping Perry, Second Chance for Animals Pet Rescues, the Massillon Lions Club, Great Strides, Meals on Wheels of Stark and Wayne Counties, Pathway Caring for Children, Rotary Club of Perry Township among our many great charitable partners.
So when you choose Subaru, you are also choosing to give back to the groups trying to make the world a better place.
Waikem has a great selection of 2018 Subaru Outback models for sale today, and we're excited to show them to you today!
View our inventory
or
contact us
with any questions you have.