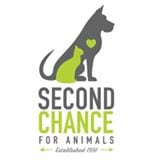 October 2016 is Subaru Loves Pets month. During the month of October, Waikem Subaru will be collecting supplies needed for Second Chance forAnimals, Inc. A local, volunteer based, no euthanization animal rescue and adoption organization.
Also, make sure to stop out on Saturday, Nov. 5 for Waikem Subaru's Pet Adoption Event. Second Chance will be on-hand at the dealership with dogs and cats eligible for adoption.
Items to donate for our donation drive include:
·

Blankets and Towels

·

Feeding Dishes

·

Collars and Leashes

·

Grooming Tools

·

Cleaning products

·

Cat Litter

·

Dog and Puppy food

·

Cat and Kitten food

·

Pet toys

·

Monetary Donations
Second Chance for Animals rescues and helps neglected, abused and abandoned animals and finds them caring, responsible new homes. They work with local veterinarians to provide immediate medical attention as needed to ensure they are as healthy as possible.
If you cannot make it our pet adoption event, be sure to visit Second Chance for Animals at Pet Smart, 5465 Dressler Road, every Saturday and Sunday from 10 a.m. to 3 p.m.
Thanks to everyone who's supporting this great cause.