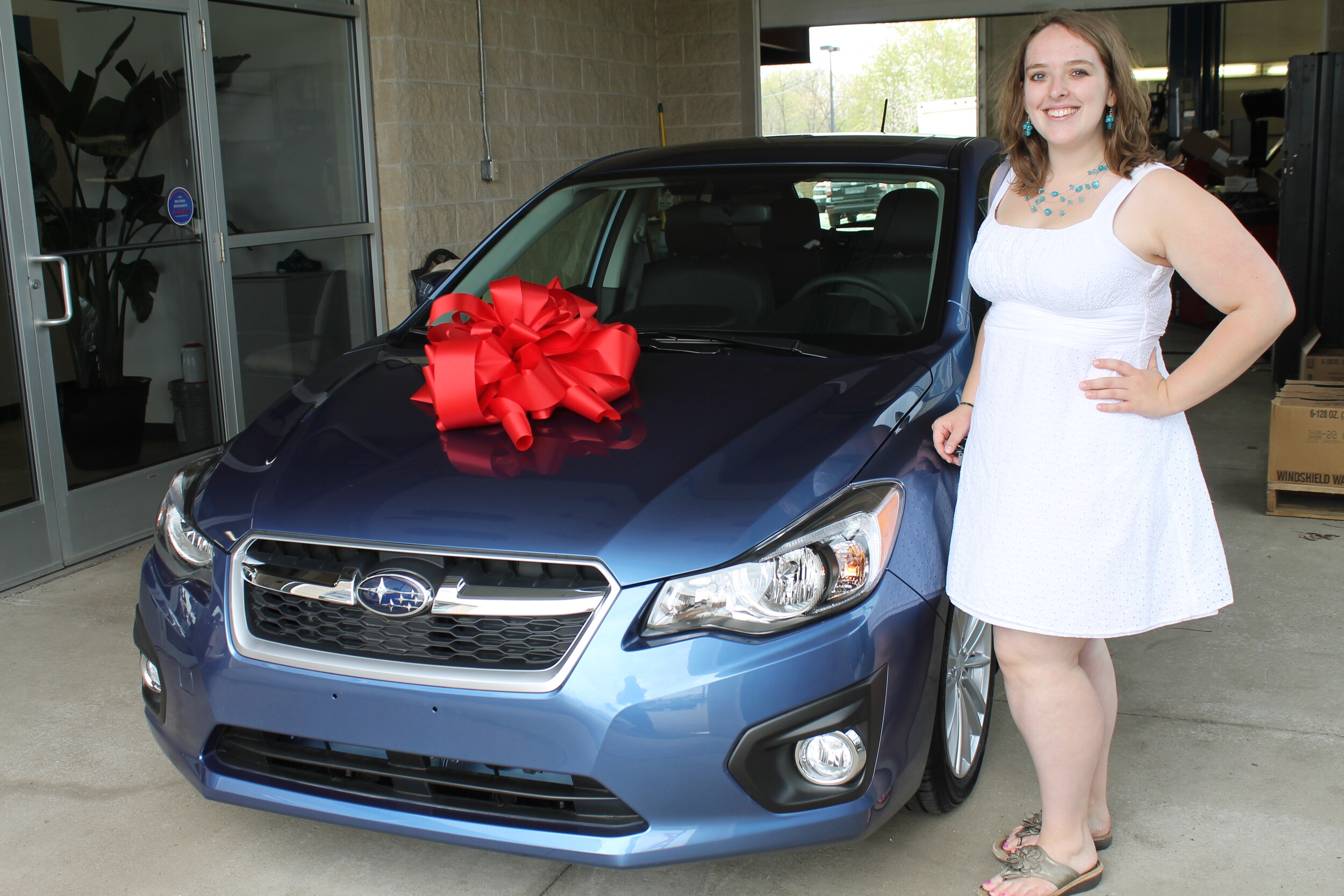 Maggie Dunham received the surprise of her life Friday at
Waikem Subaru
. Her parents drove from Texas to surprise the recent college graduate with a new
Subaru Impreza
. Maggie is graduating from Kent State's School of Nursing, and her father Don Dunham told her they were doing something silly today. Little did she know there was a brand new blue Subaru Impreza with a red bow on it sitting in our Massillon showroom.
"He told me we were going to Wal-Mart to buy me a toaster," she said.
Don Dunham's story is the story of how easy it is to shop from home at Waikem Subaru. Don used True Car's USAA Buying Program. He found the Impreza online and worked with the team at Waikem Subaru. All he had to do was come in and sign the papers. Don mentioned that Waikem Subaru sales manager
Bob Russell
was very helpful, emailing him pictures and answering all his questions through the Internet.
Maggie said this was her second Subaru, and she wanted the
new Impreza
because of its ability to handle in bad weather. She mentioned that she'd like to move to Alaska after college, so why wouldn't you want the
best vehicle in foul weather.
"I did some research online, and I found that the Subaru had the best traction in the snow," Maggie said.
Congratulations to Maggie and the entire Dunham family for the great Subaru purchase. This shows how the Waikem Auto Family will work with any customer from anywhere.
Shop from home today.